Birding Kauai, Maui, & Hawaii
May 30-June 10, 2011 (10 nights in HI, Herman's 50th state.)
We are Oakes, Herman, and Eva. Any errors on this page are the author's (Eva).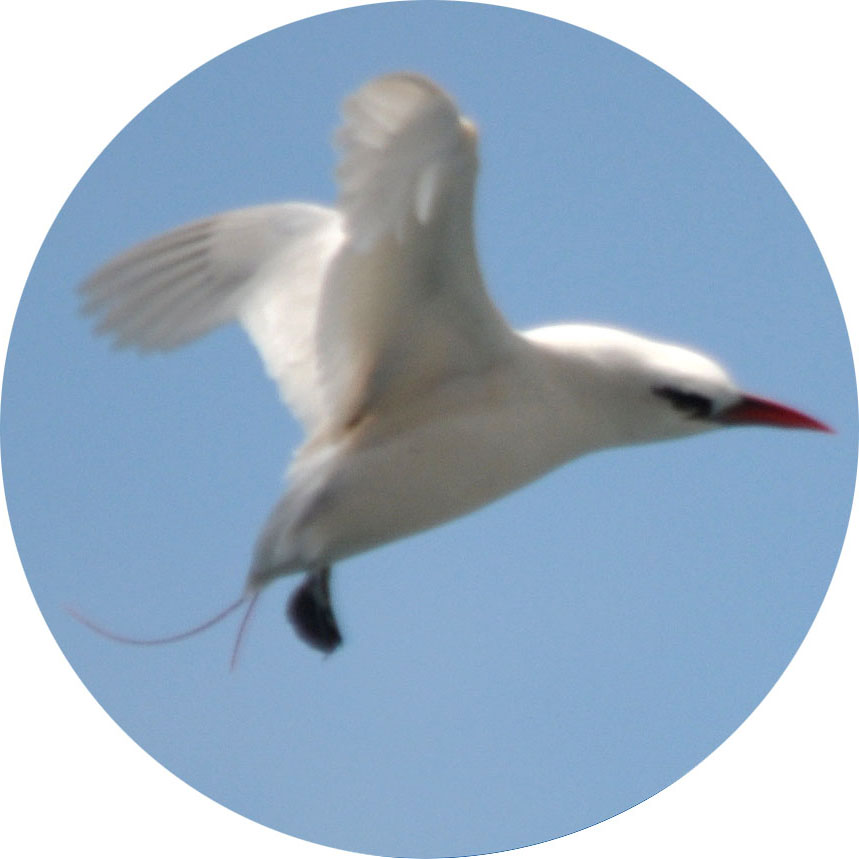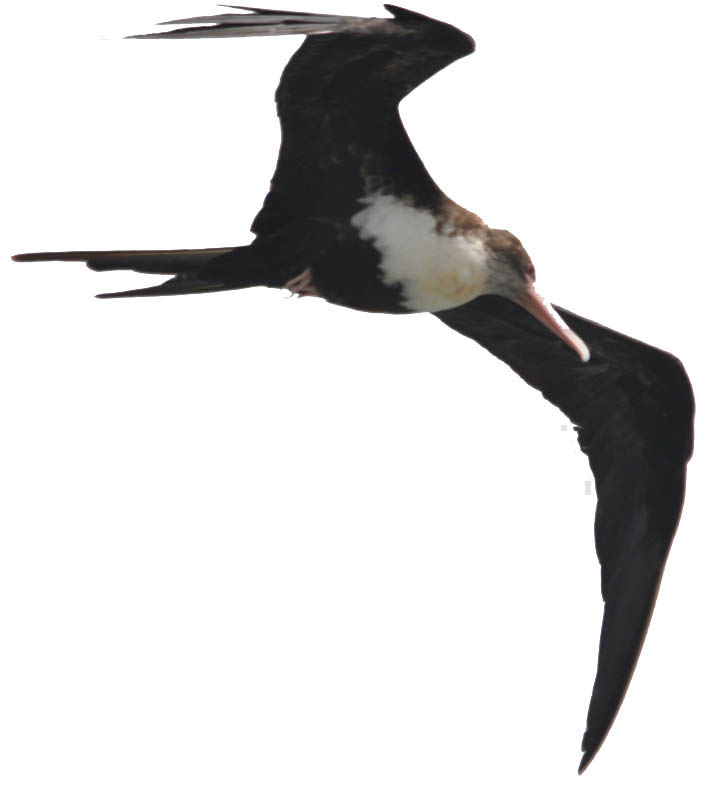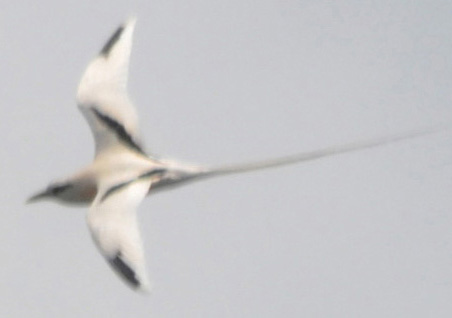 Red-tailed_tropicbird

Great Frigatebird

White-tailed Tropicbird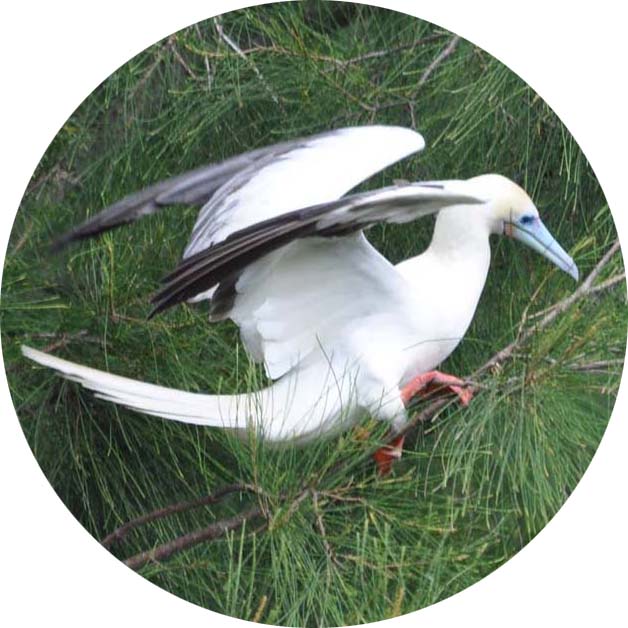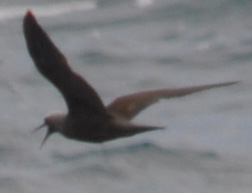 Red-footed Booby

Short-eared Owl

Black Noddy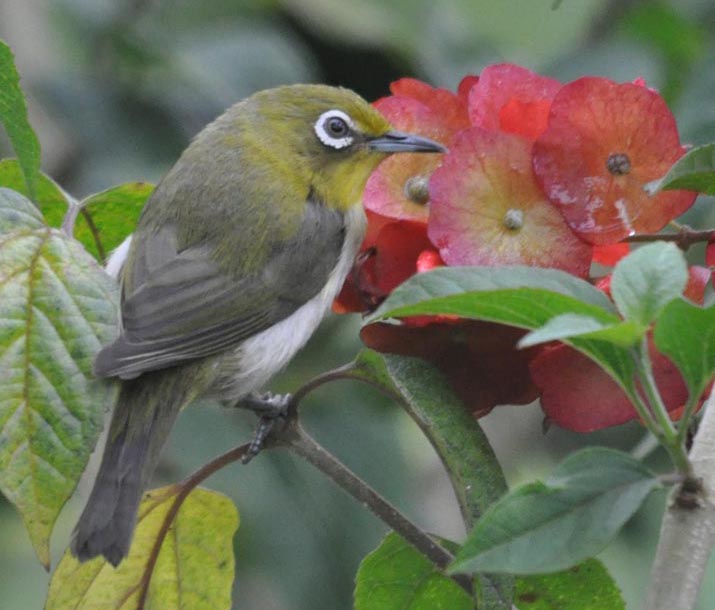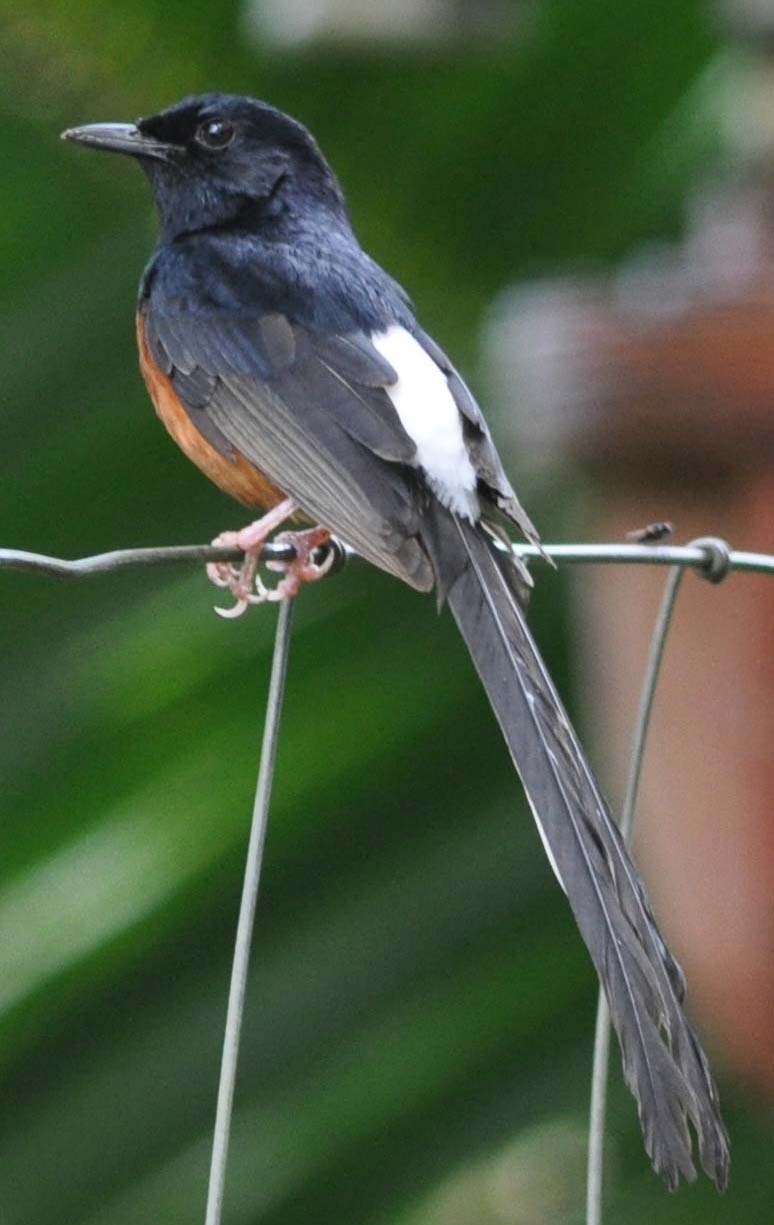 Japanese White-eye

Saffron Finch pair

White-rumped Shama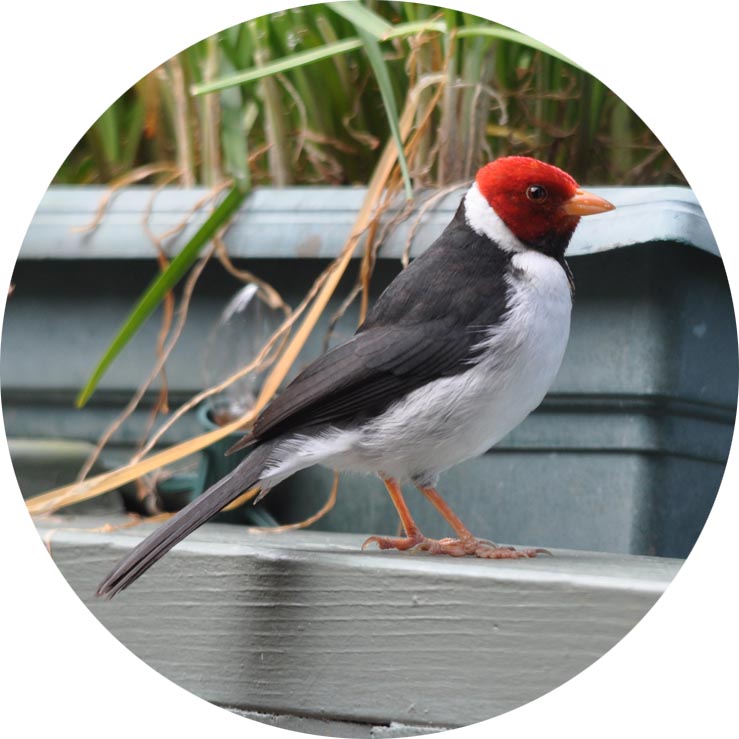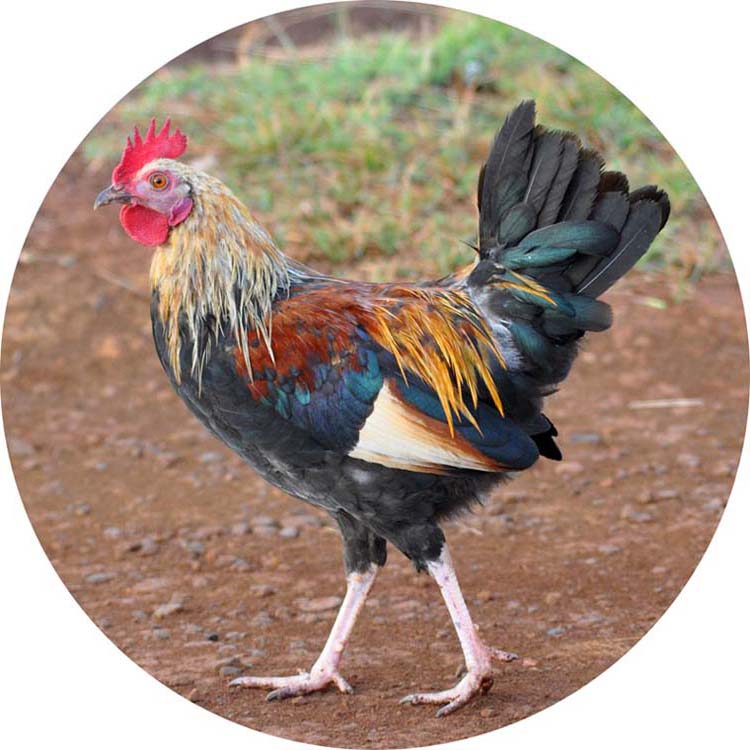 Yellow-billed Cardinal

Red-crested Cardinal

Junglefowl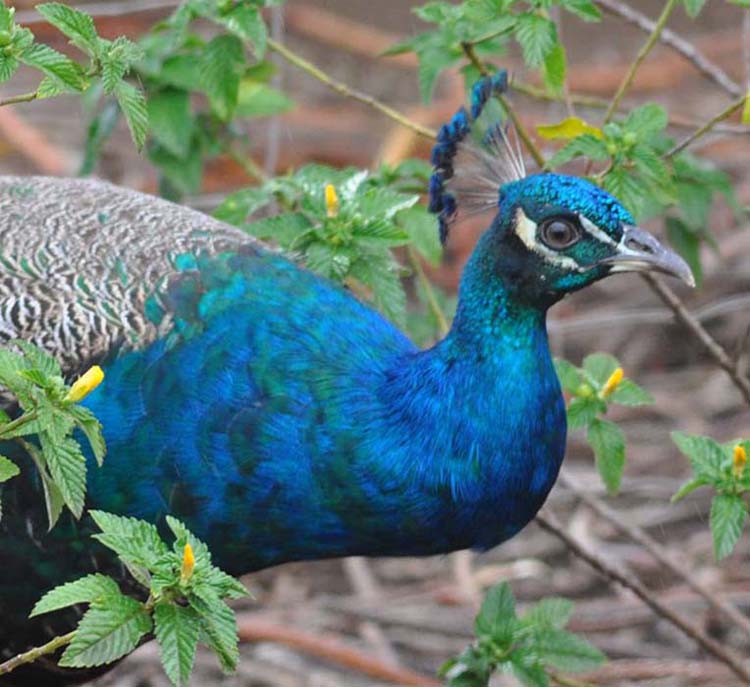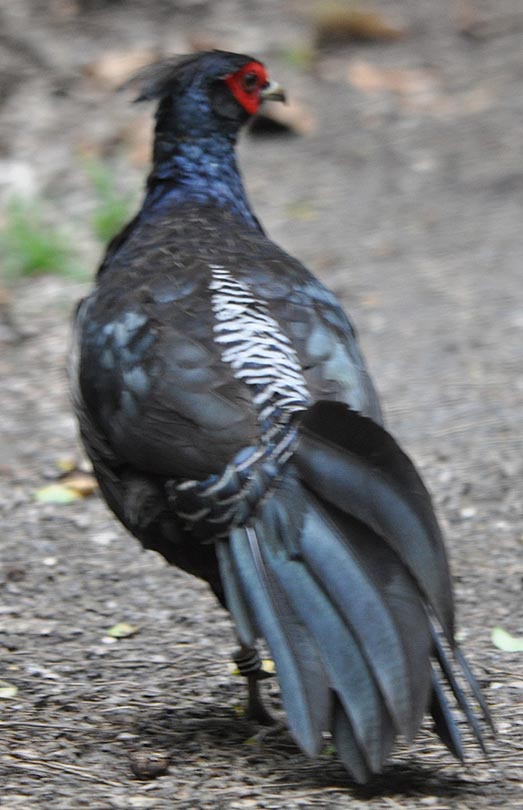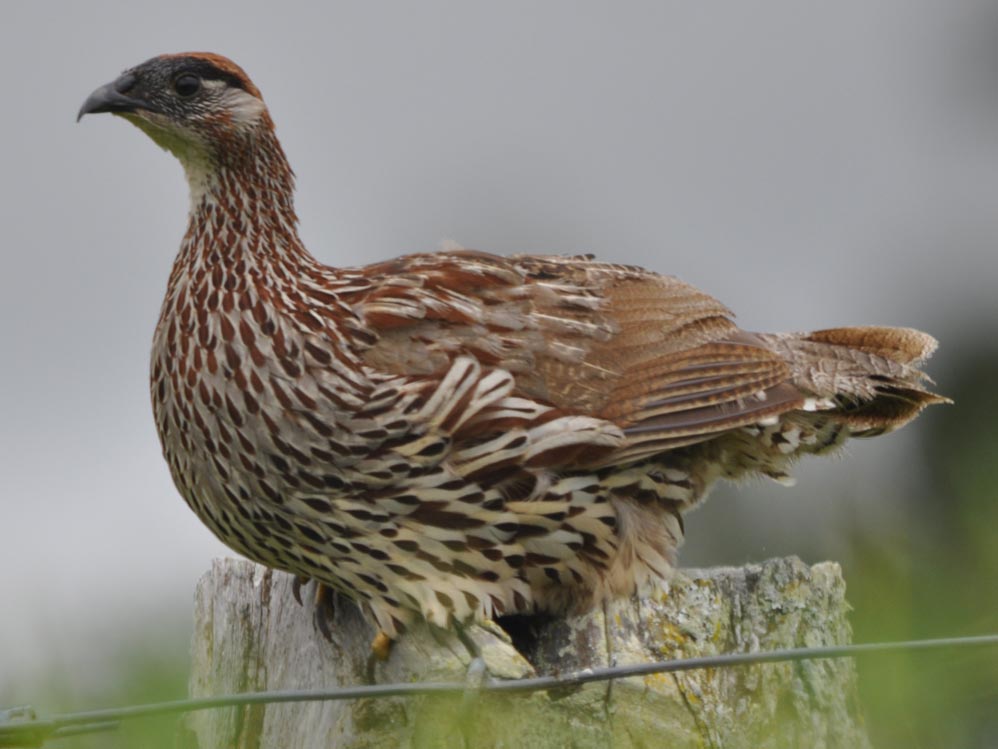 Peacock

Kalij Pheasant

Erckel's Francolin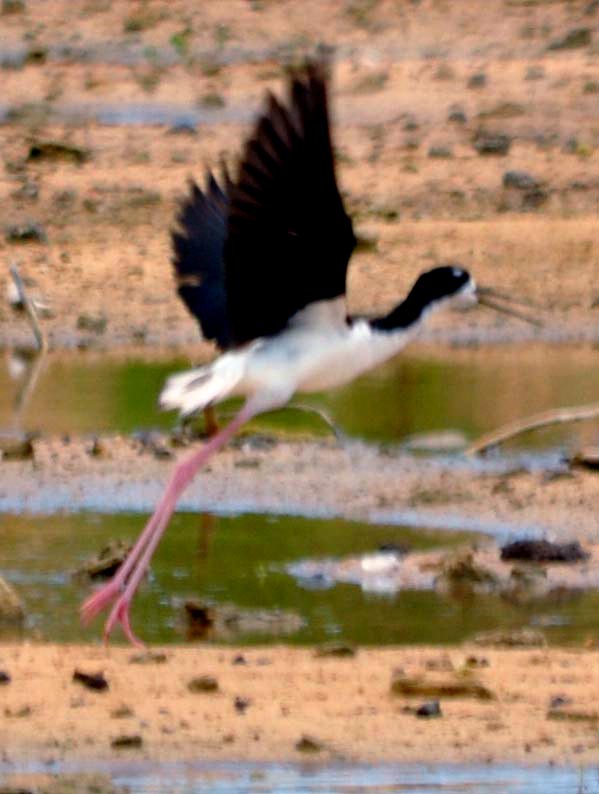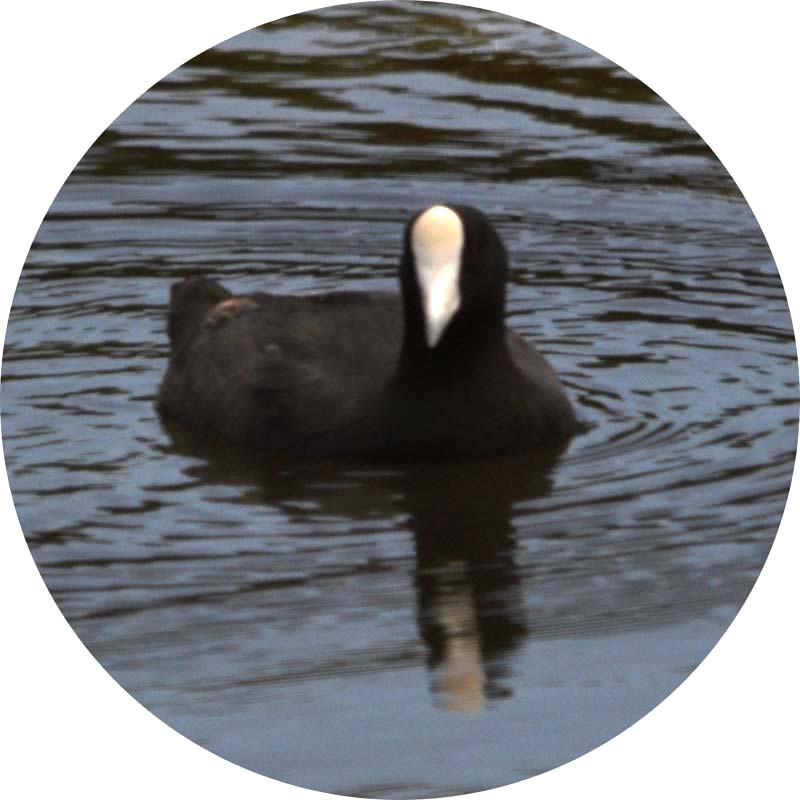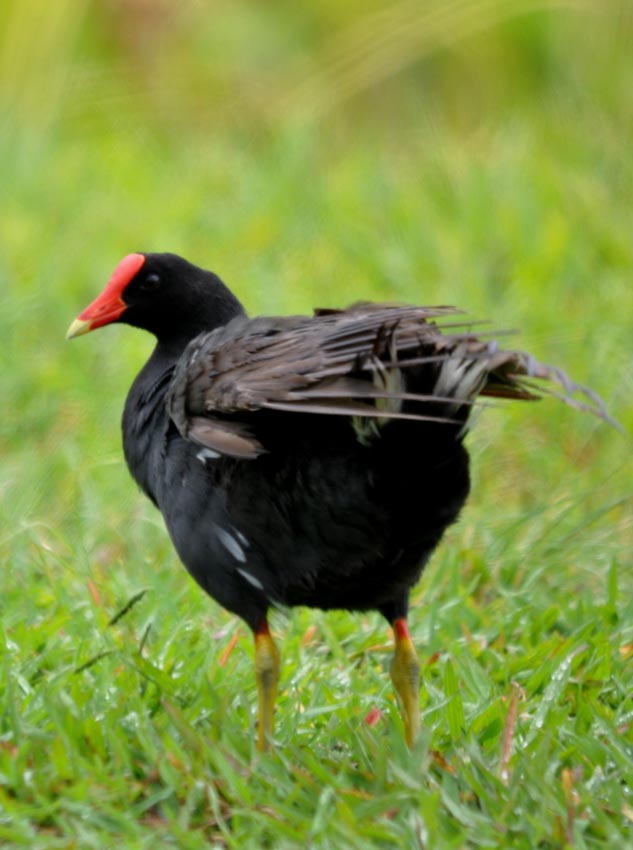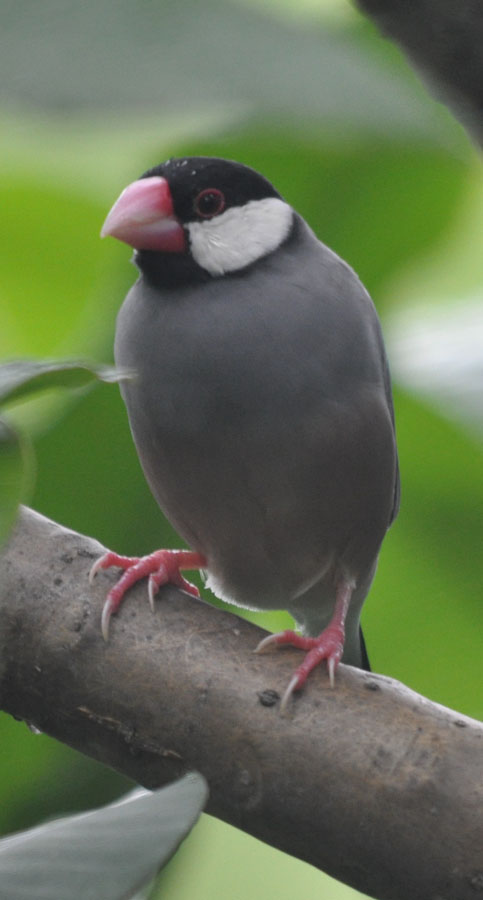 Black-necked Stilt

Hawaiian Coot

Moorhen

Java Sparrow
---
Other Perspectives on Species Already Showcased Above (in the order of the pictures):
Other Bird Species Sighted:
Avian species I photographed in Hawaii not included among the 41 on this page:
House Sparrow
Rock Pigeon
Hawaiian Hawk
In addition we all heard the strange groans and moans of the Wedge-Tailed Shearwater, just feet away. Thus I, Eva, personally "got" 45 species and managed to photograph 44 of them!
Species Herman or Oakes got that I did not get are Hawaiian Duck (aka Koloa), Western Meadowlark, Laysan Albatross, Japanese Bush-Warbler, Mourning Dove, Maui 'Amakihi, and Elepaio. Thus our physically challenged trio racked up over 50 species. We were well satisfied.

Biggest miss: Following The Birdwatcher's Guide to Hawai'i by Rick Soehren, we pulled up by a ditch near a back gate of the Pacific Missile Range Facility. Oakes hopped out, and soon called excitedly from a parapet that he had a drake Hawaiian duck and a mother with ducklings! Herman got out of the car fast (for him), but just then a military guard appeared in the tall grasses on the other side of the chain-link gate (There was not a building in sight). The guard called to us. Herman waived his binoculars and said in a friendly tone, smiling, "We're birdwatchers." (Right, like the bins are going to reassure the guard.) I figured the military was probably worried that I might be about to ram the gate with a rental Chevrolet full of explosives, so I made a beeline out of there, leaving Herman and Oakes. As I was walking back, eager to photograph the ducks, I encountered Herman and Oakes coming my way, waving me back. The guard had ordered them both away seconds before Herman would have gotten a life bird!

I have many photographs of mongooses, but all were taken through the windshield and are not web worthy. In the fullness of time I will draw one, as a memento of this enemy of birds. I heard that the mongoose was introduced to keep down the rat population (also introduced), but the mongooses are diurnal and the rats nocturnal, so they don't meet.

People Pictures:

Miscellaneous:

We stayed at the Kauai Sands (Excellent value, well located, and the only place we stayed right on the ocean. I appreciated the pool.). On Maui we stayed at Kula Lodge (Gourmet restaurant, perfect location for ascending Haleakala at dawn, and there's no other place in town. Not a BnB.). We stayed at two places on the Big Island. My Island Bed and Breakfast on the Hilo side had its own rainforest trail! Rainbow Plantation (A BnB at 1200 ft. on a coffee and macademia nut farm.) was accessible to everything on the Kona side. The breakfasts at the two BnBs were fabulous. Though only described as continental, they included eggs, hot cereal, homemade muffins, and the fresh fruits for which Hawaii is justly reknowned. One of us was on a gluten free diet and he found plenty to eat. If we had to do it over again we would stay in all four of those places again. All had refrigerators except Kula Lodge. Since we packed a picnic lunch most days a fridge was important to us. Fortuately we had an ice chest, and the bar at Kula Lodge provided ice.

This little "movie" was taken from our porch (lanai) in the unit called Hale Huna at Rainbow Plantation:

If you are not set up to see the above embedded movie, click

here
---
Return to:

Top of this "Birding Hawaii" page

Birding Massachusetts 2018


Birding Massachusetts 2015-2017


Birding Massachusetts 2014


Birding Massachusetts 2013


Birding Massachusetts 2012


Birding Massachusetts 2011


Birding Massachusetts 2010


Birding Nantucket, annually, at New Year's


Birding France 2019


Birding Phoenix 2018


Birding Ireland 2016


Birding Yellowstone (and Northern Utah) 2015


Birding Arizona 2010


Birding Utah 2009


Kansas 2008


Birding Guatemala 2008


Birding Mexico 2007


Birding South Florida 2006


Birding Texas 2005


Birding Panama 2005


Birding Belize 2002


Birding Colorado 2001


Birding Ecuador 1999


Birding Trinidad 1998


Birding Peru June 1995


Herman's Birding Page


Sketches of animals made at the Harvard Museum of Natural History

Herman's Home Page


Eva's Home Page
---
Feedback may be sent to eva@theworld.com
---
No image on this page is larger than 100k bytes.
---
This page has been accessed
times since July 4, 2011
Last revised: August 8, 2019
No picture on this page is more than 100k bytes.

---