Birding Guatemala
September 1-7, 2008

In short, Cayaya Birding adapted its Pacific Slope Highland Endemics Tour to us.
---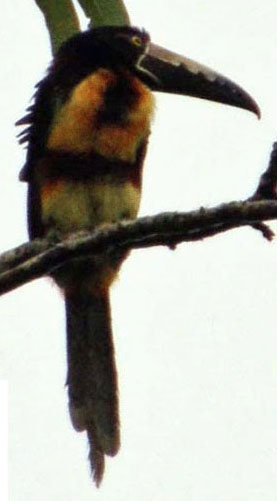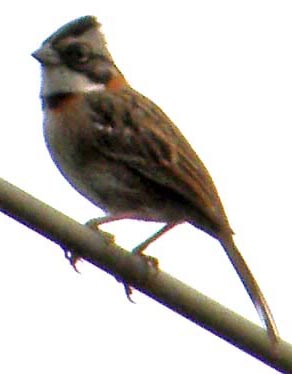 Collared Aracari

Blue-crowned Motmot

Tropical Mockingbird

Rufous-collared Sparrow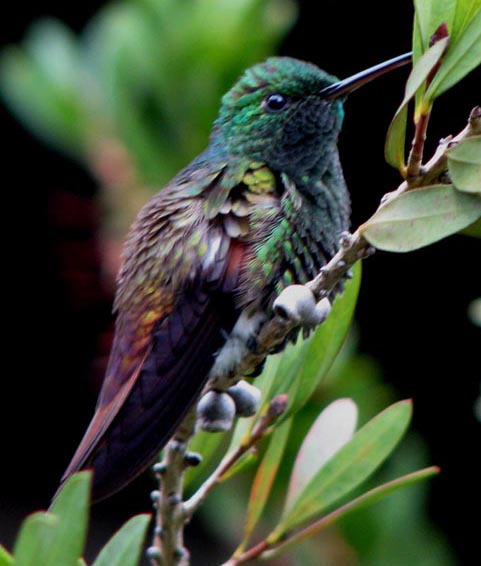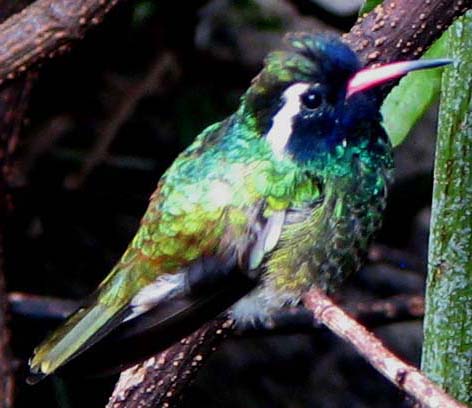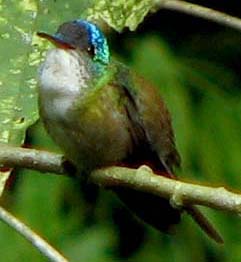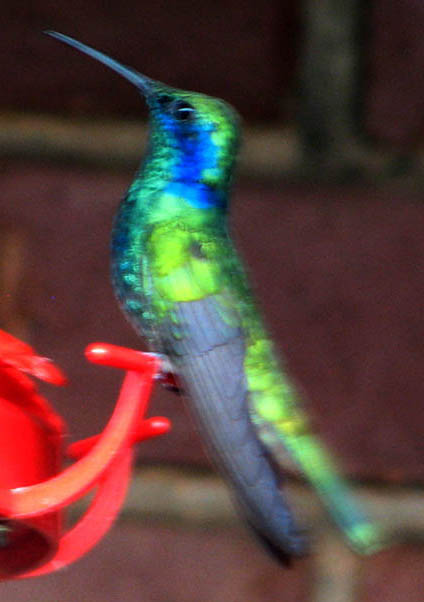 Blue-tailed Hummingbird

White-eared hummingbird

Azure-crowned hummingbird

Green Violet-ear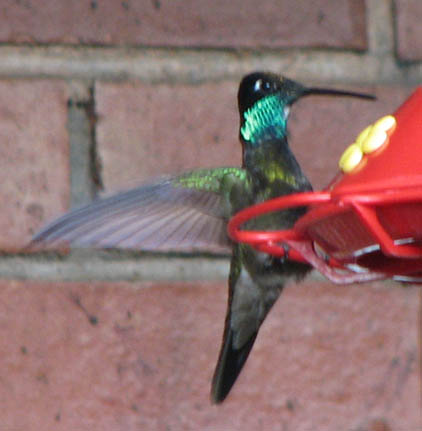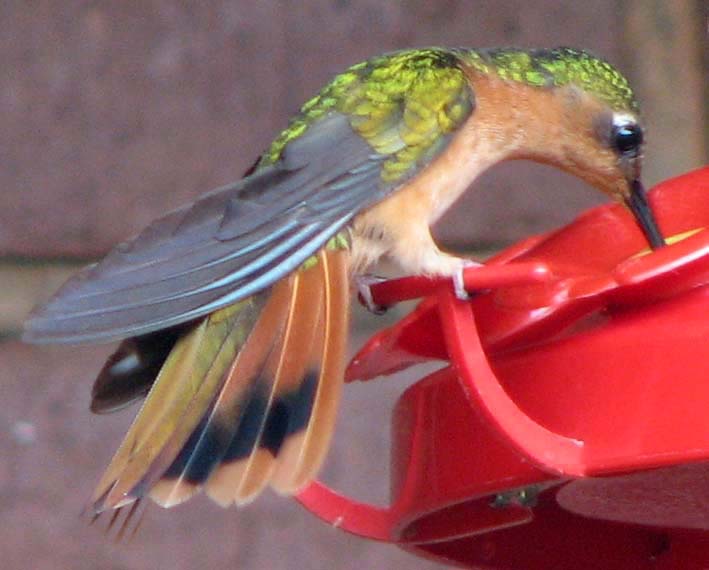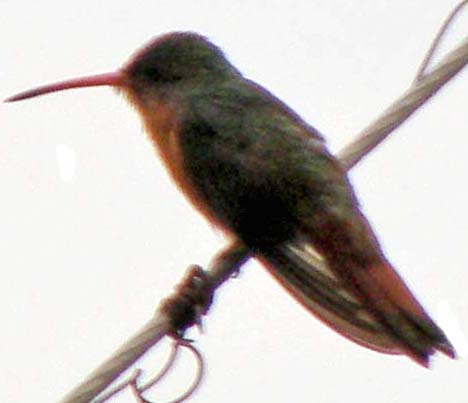 Magnificent Hummingbird

Rufous Saberwing

Cinnamon Hummingbird
Other Perspectives on Species Already Showcased Above:
A Sampling of Other Bird Species Sighted:
Poor Photos
that nevertheless offer evidence that we saw these birds.
Non-Photos
We saw these birds well through our guide's scope.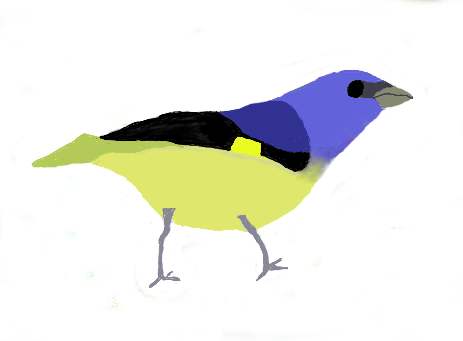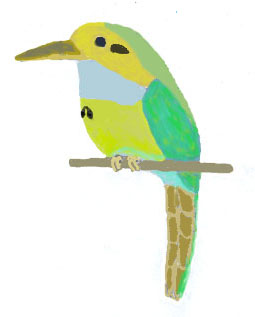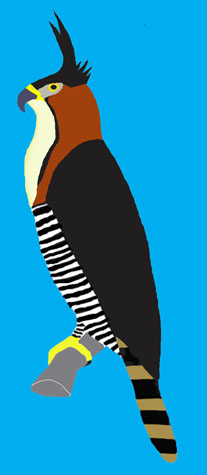 The Yellow-winged Tanager was common but I only saw it in all its glory through the scope. I remember several moving around in the dark center of a very tall palm tree, for instance.
The Blue-throated Motmot is endemic to Northern Central America. Its habitat is forest above 1800m. Its tail lacks raquet tips.
The Ornate Hawk-Eagle was my personal favorite bird of the trip.
Multiple Avian Species in the Same Frame:
Non-avian Nature:
People:
Places and Things:
All the photos on this page are less than 100k bytes.
---
Go to:

Trip Report and Trip List


Eva's 2008 Christmas Card featuring her designer Ornate Hawk Eagle Guatemala poster

Birding Massachusetts 2018


Birding Massachusetts 2015-2017


Birding Massachusetts 2014


Birding Massachusetts 2013


Birding Massachusetts 2012


Birding Massachusetts 2011


Birding Massachusetts 2010


Birding France 2019


Birding Phoenix 2018


Birding Ireland 2016


Birding Yellowstone and northern Utah 2015


Birding Hawaii 2011


Birding Arizona 2010


Birding Utah 2009


Birding Kansas 2008


Birding Mexico 2007


Birding South Florida 2006


Birding Texas 2005


Birding Nantucket, annually, at New Year's


Birding Panama 2005


Birding Belize 2002


Birding Colorado 2001


Birding Ecuador 1999


Birding Trinidad 1998


Birding Peru June 1995


Herman's Birding Page

Wildlife sketches

Herman's Home Page


Eva's Home Page
---
Feedback may be sent to eva@theworld.com
---
---

This page has been accessed times since November 5, 2008
Last revised: August 8, 2019  
---