Panamanian Non-Avian Fauna

I failed to photograph the coatimundi, the agouti, and most of the butterflies.
We did the 7-night birding package at Sierra Llorona Panama Lodge (SLPL) Feb. 21-27, 2005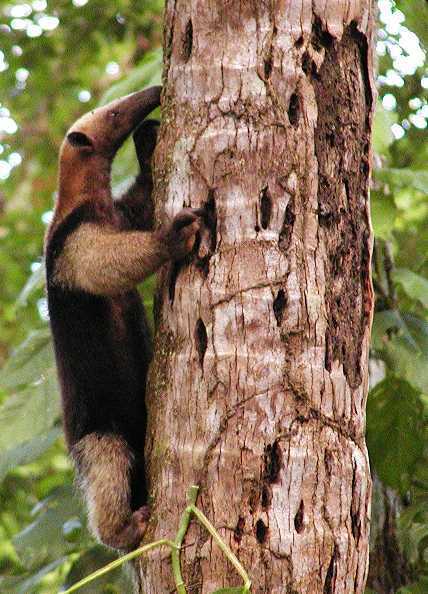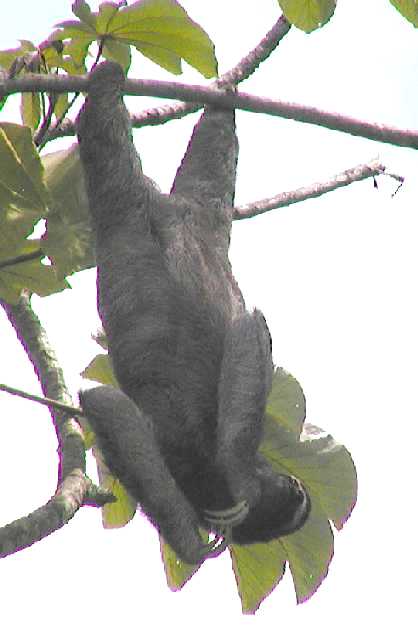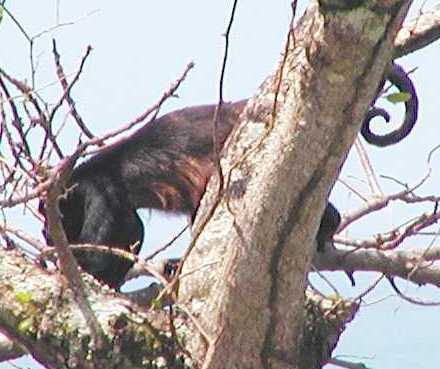 Northern tamandua

Three-toed sloth

Mantled howler monkey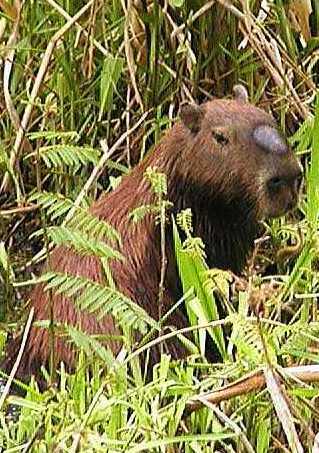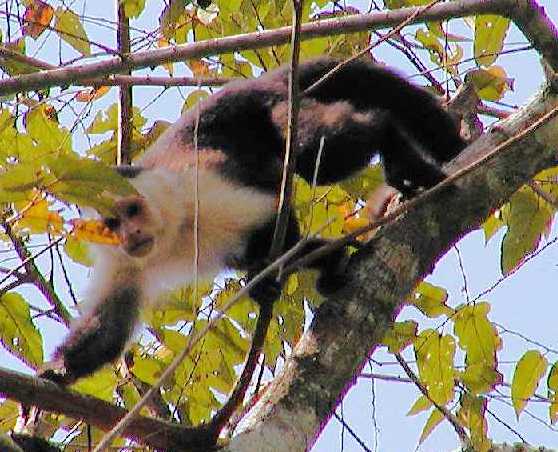 Capybara

Leaf-footed bug

White capuchin monkey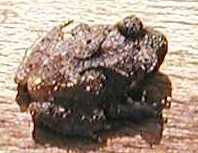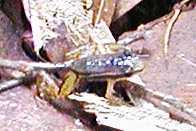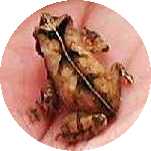 Toad (frog?)

Frog on the SLPL trail

Frog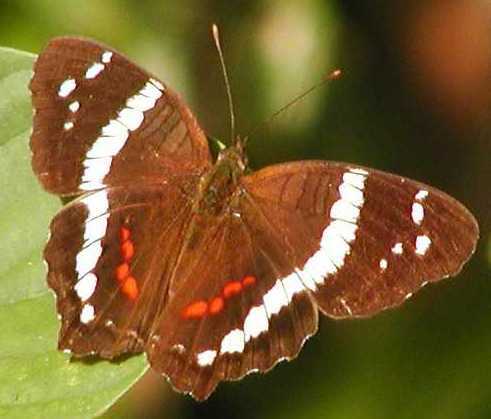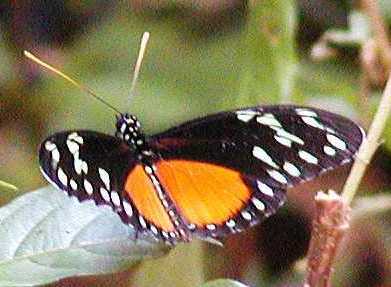 For Quicktime movies of Tamandua, Capuchin, and Sloth Click Here

Other shots of the species showcased above:






Gecko (4k), (??)

Species not showcased above:

3 inch (estimate) Grasshopper (8k)on Herman's shoulder; rotated 90 degrees (6k).


tick-like insect (14k).


Insects (35k) with great camouflage, at Fort San Lorenzo.


Turtles (18k)


Vine snake (79k) Sierra Llorona Panama Lodge hedge.
---

Panamanian Birds


Flora, habitats, nests, and people photographed on this trip to Panama.
Other trips:

Birding Massachusetts 2010


Nantucket at New Year's


Birding Utah 2009


Birding Massachusetts 2008


Birding Guatemala 2008


Birding Mexico 2007


Birding Florida 2006


Birding Texas 2005


Birding Belize 2002


Birding Colorado June 2001


Birding Ecuador February 1999


Birding Trinidad 1998


Birding Peru June 1995

Herman's Birding Page


Sketches of animals including sloth and tamandua

Herman's Home Page

Eva's Home Page
---
Feedback may be sent to eva@theworld.com
---
The photos on this page were taken with my Olympus Digital Camera w/ 10X zoom lens.

---

This page has been accessed times since August 6, 2005
Last revised: June 8, 2010 
---