Flora of Central Panama
(plus habitats, nests, people, and miscellaneous)
We did the 7-night birding package at Sierra Llorona Panama Lodge (SLPL) Feb. 21-28, 2005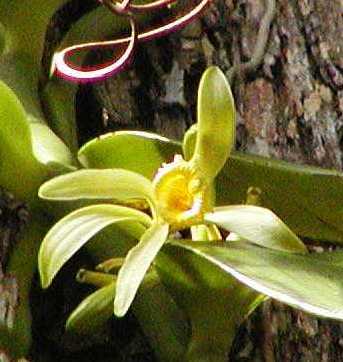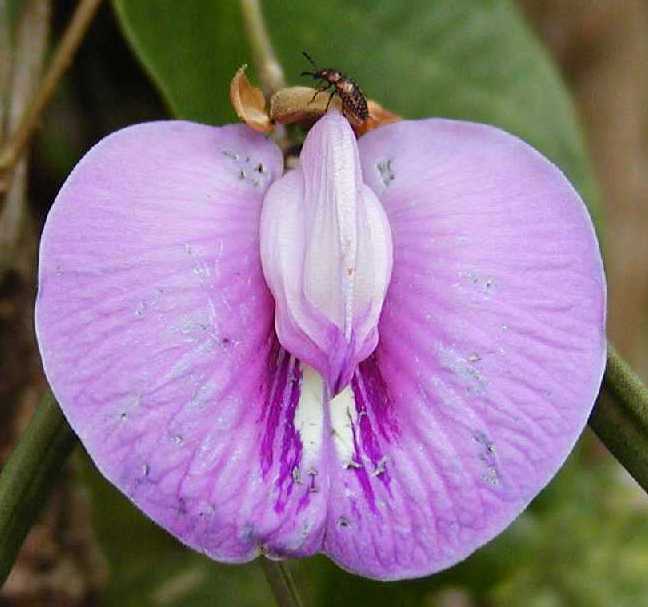 Passion flower

Rare yellow flower

flower and bug
More flora:

Orchid (47k)


Translucent seed pods (44k) These were on our doorstep at SLPL.


big mushroom (53k) at Fort San Lorenzo.


Ficus tree (82k) and Michael Ariel Castro


Tree (81k) on the bank of the Chagras River. Same individual as last showcased tree .


One tree strangling another (18k) in Soberiano National Park


Dead trees (43k), a.k.a. logs.
Nests:

Common tody flycatcher's nest (32k). It was hanging over a pond and the bird was going to and fro.


Crested oropendula nests (70k)


Nest of a Great kiskadee (39k) on Old Gamboa Road.


Pendulous nests (36k) I don't know if they belonged to the Yellow-rumped Caciques or the Chestnut-headed oropendulas. There were colonies of both at our picnic spot at Fort San Lorenzo.
People:

Michael, Gonzalo, and Herman (76k) birding Achiote Road. Gonzalo is the proprieter of SLPL.


Pipeline road (71k)


Soberania National Park (83k)


Fort San Lorenzo (89k): Gonzalo Horno, Michael Castro, and Herman D'Entremont


Herman (48k) walking along the access road to Sierra Llorona Panama Lodge


Eva had a refreshing swim at La Poza (79k) on Sierra Llorona Panama Lodge property


Here's a similar natural swimming pool (78k) at Soberania National Park


Imitating a bird call (70k). Michael had about 50 calls in his repertoire.


Herman and our great guide Michael Castro (62k) talking on Pipeline Road.
Man-Made Stuff:

The Panama Canal (42k)


We lunched here (93k) the day we did Achiote Road; The view (43k) from the restaurant.


View (86k) from the SLPL dining porch.


Breakfasting (76k) on that porch.


Our balcony (55k) faced the forest


Fruit stand (67k); We were served lots of fruit and unusual juices at Sierra Llorona Panama Lodge. We ate everything and we both felt great throughout the trip.
---

Birds seen Feb. 21-27, 2005 on this Panama trip


Non-avian fauna seen on this Panama trip


Annotated Trip List
Other trips:

Nantucket at New Year's 2005 (& previous New Years)


Birding Belize 2002


Birding Colorado June 2001


Birding Ecuador February 1999


Birding Trinidad 1998


Birding Peru June 1995


Herman's Birding Page

Herman's Home Page


Eva's Home Page
---
Feedback may be sent to eva@theworld.com
---
The photos on this page were taken with my Olympus Digital Camera w/ 10X zoom lens.

---

This page has been accessed times since August 7, 2005
Last revised: November 6, 2005 pm
---