Deprecated site
I am keeping this old version up for historical reasons. The text html files were not easy to maintain. The current site is available on github, either the easy to remember: quaternions.com or http://dougsweetser.github.io/Q/. The new version is more modern, using a program called mkdocs to make it more friendly to a wider range of devices. More importantly, my new proposal for gravity is there, space-times-time invariance. Also there is a far better presentation of how to derive the Mawwell field equations from scratch. Enjoy the new site which I can update as needed.

Technical shows, Not-so-technical, quaternion animations, all served up from YouTube. Watch and learn!

A community research web site centered on visualing quaternions, often motivated by physics.
Physics
Classical Physics (pdf)

Unifying Gravity and EM

Electromagnetism (pdf)

Special Relativity (pdf)
Quantum Mechanics (pdf)
Let's Talk

Follow on twitter, the account is "visualphysics"
Subscribe for new videos on YouTuve, the account is "sweetser"
Quaternion Question and Answer, a site for chatting about quaternions.
Get Stuff
For a fee: Books, Buttons, Turquoise Einstien T-shirts, and No Stinking Higgs t-shirts
For free: Doing Physics with Quaternions (much of this site, 156 pages), Lectures on Dynamic Graphs and Unified Field Theory (75 pages).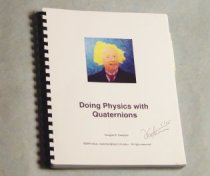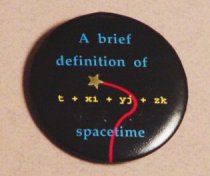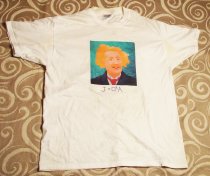 A few good papers:
Donations
---
Home Page | Quaternion Physics | Old index page | Pop Science
Java | The Bike | Lindy Hop | Contact Doug
Copyright © 1997, doug <sweetser@alum.mit.edu> All rights reserved worldwide.