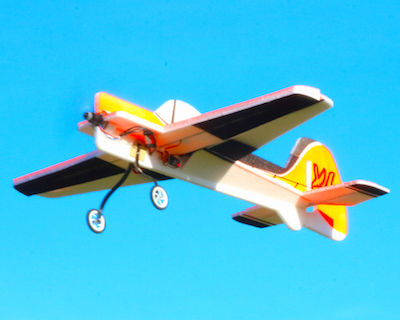 The 40" Yak55 XL flying
Photo by Steve Wattenberg
The popularity of the 32" Leadfeather Yak55 is undeniable. The one comment I have regularly heard over the years is, "I wish you sold a bigger version". Well, we listened and have created a 40" 125% version of the plane that satisfies those desires. In doing so we went with a KF4 airfoil (theory) which not only gives the plane great flight characteristics, it also strengthens the wing significantly. We have increased the fuselage thickness to 15mm EPP to strength it and even the tail stiffeners have been increased to 6mm EPP giving the tail great structural support. Be aware, these features have complicated the build (This is not a novice build) and we strongly recommend reading the instructions and following the steps as they are laid out. The sequencing allows previous steps to dry while performing other steps. The KF4 airfoil (image) complicates the wing building over and above a typical flat foamie. (but the end results are well worth it)
Also, you should be aware that the build uses most of 4oz of Foam-Tac to complete.
The link below will always contain the latest instructions which might be more up to date than the paper copy included with the kit. Plus you can click on the pictures and get large color versions to better see details.

EPP Flat Foamie Series Yak55 XL Instructions

The 40" Yak55 XL YouTube video playlist.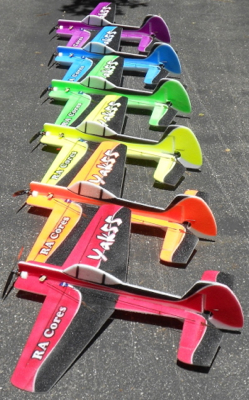 The colors available
Click to Enlarge