John Berg's Page of Personal Idiosyncracies and Progressive Politics
---
Lot's more below, so please scroll down
New! Things to buy!
No Globalization Without Representation!

---

---


Read my editorials --
click here -- Thoughts on Terrorism and Tragedy(December 21, 2001)

Historical Perspective on Ralph Nader's Campaign(November 12, 2000)

Get Rid of the Electoral College! (November 23, 2000)

---


'Tis the Season -- The Atheist's Christmas(December 24, 2000)


Listen to my interview on "Democracy Now," broadcast on the Pacificia Network November 2, 1998 (requires RealAudio)

---


Amazon.com has come up with yet another list of "best books [published in English] of the century," this per decade. They've done better than some lists at including women, but have only minimally found writers from outside the US and Europe--only Doris Lessing and Chinua Achebe from Africa, for example. Still, there is some interesting reading here--take a look and see what you think.

There's plenty of food--but too many people don't have the money to buy it, because of corporate greed. Everyone concerned about world hunger should read World Hunger: 12 Myths, 2d ed., by Frances Moore Lappe, Joseph Collins, and Peter Rosset, with Luis Esparza.
In a hurry?
The Paradox of Plenty: Hunger in a Bountiful World, ed. Doublas M. Boucher, is a collection of some of the best articles from serveral books published by Food First Books.
It would help if full-time jobs paid enough to live on. Check out my page of books on the Living Wagecampaign.
Hunger is a systematic problem; its solution requires basic systematic changes (in my opinion, socialism). While you are waiting for this to happen, though, you might as well go the The Hunger Site, where you can click on a button to encourage various corporations to donate food to the hungry.

---


Click below for my full list of

Some interesting websites:

Ron Hayduk - Voting Rights for Immigrants (and other issues)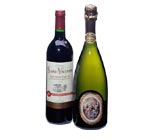 "French kiss" -- a romantic wine package for Valentine's Day
(click on the picture)
John C. Berg

Dorchester, Massachusetts 02124-2113

This page will tell you something about me, my work, my current political views and activities, and my recreational interests.
---

Me--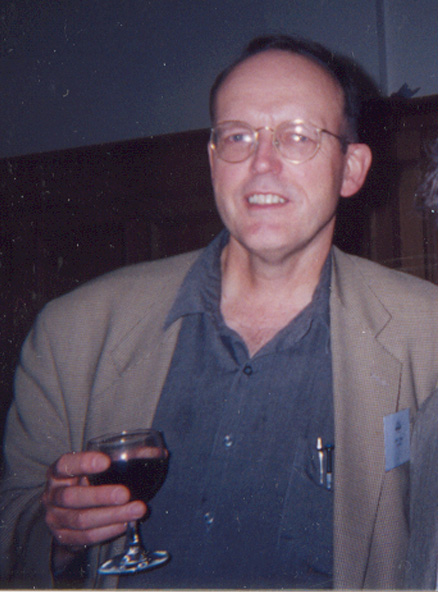 I live in Dorchester, until recently with Emily Berg, from whom I am now separated after 31 years.

Our three adult children, Andy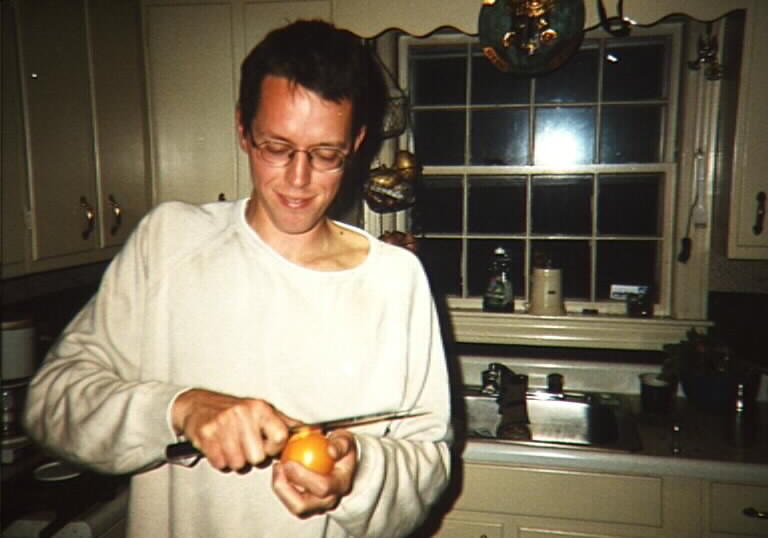 , Tom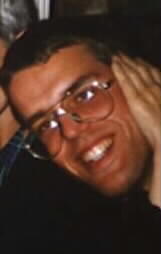 , and Kate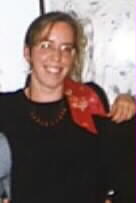 , are all grown and have their own places now..
Where I work--
Suffolk University,

where I teach in the Government Department
---
Politics
Are you sick and tired of elections where both candidates represent corporate capital? I am, and I think the only way to change things is to work to create a new party, one oriented toward people, not profits.
Several groups are working to start such a party now. I think we should support them all, and encourage them to come together, rather than choosing one over the others. Here are some groups that I work with myself.
Massachusetts Green Party


Indepependent Progressive Politics Network
The New Party

The Massachusetts Rainbow Coalition Party grew out of Mel King's campaign for mayor of Boston and the Massachusetts Jesse Jackson campaigns in 1984 and 1988. The party has been established as an offical "political designation," meaning that voters can register as Rainbow Coalition Party members. A mass registration drive in the summer and fall of 1997 will seek to sign up 35,000 voters by January 15, 1998. The Rainbow Coalition Party does not have a website, but can be telephoned c/o Mel King at 617-253-3287.
Here are some other links about socialism, Marxism, and radical politics:
Labour Left Briefing Links

is

a UK-centered compilation of links to libraries, campaigns, parties, and labor movement organizations.
The Political Information Exchange

has

as its mission statement "To do everything we can to help bring transparency to the left and to the world of political ideas." They are just starting out; right now (as of November 8, 1998) they have a small searchable database of abstracts of leftist articles, along with some other articles relevant to the left's concerns. They plan to add to this database, and to create an additional database on online articles, leaflets, etc. Text only.
---
Political Science
For more details, take a look at my vita. My book, Unequal Struggle: Class, Gender, Race, and Power in the U.S. Congress, analyzes Congress from a Marxist perspective. It was published by Westview Press in 1994. It is out of print, but ask for it at your local library.
1998 is the 150th anniversary of publication of the Communist Manifesto--a book which, in my opinion, remains highly relevant today. Take a look at the site 150 years of the Communist Manifesto for more discussion about the anniversary.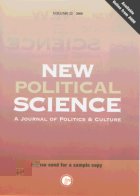 I spend a lot of time working on New Political Science. Please subscribe! And after you subscribe, please buy some books from our book series!
---
Recreation
Aside from politics, I enjoy music, photography, and outdoor activities,
especially birds. I also like to drink wine (at least, if it's good!)
These links show some sites I have found useful.
---
Something to think about--
Even where there is no prospect whatsoever of their being elected, the workers must put up their own candidates in order to preserve their independence, to count their forces and to bring before the public their revolutionary attitude and party standpoint. In this connection they must not allow themselves to be seduced by such arguments of the democrats as, for example, that by so doing they are splitting the democratic party and making it possible for the reactionaries to win. . . . The advance which the proletarian party is bound to make by such independent action is infinitely more important than the disadvantage that might be incurred by the presence of a few reactionaries in the representative body.
Science is politics by other means.
--Bruno Latour, Sandra Harding, Kim Stanley Robinson, . . .?

(I first attributed this to Kim Stanley Robinson, one of my favorite science fiction writers; he uses the phrase in his 3-part series on the settlement and terraforming of Mars (and simultaneous revolutionary struggle), Red Mars (1993), Green Mars (1995), and Blue Mars (1997). However, I later learned that the phrase is used by Harding in Whose Science? Whose Knowledge? Thinking from Women's Lives (1991), p. 10. Still, later, I was informed by Gisle Hannemyr that it was used even earlier by Bruno Latour in The Pasteurization of France (1988), p. 229 (a translation of Les Microbes: guerre et paix, suivi de Irréductions, published in Paris in 1984). I have had interesting conversations about this phrase--both about what it means, and whether it is correct. What do you think? Send me your reaction -- click here to read others' comments.
When you see an animal, it's only natural to wonder what kind of flavor it has.
--Kuang Zuoqiao, quoted by Elisabeth Rosenthal, New York Times, June 25, 2002
This site is hosted by The World
---
Your comments are invited--send them to
jberg@world.std.com
Revised June 25, 2002