The Webmaster's LeadingLinks(sm):
---
Freivogel on Conflicts
This web site provides a practical online guide to conflicts of interest for lawyers with sophisticated business and litigation practices
This guide is built around the categories listed in a Table of Contents. The What's New page contains very recent decisions and opinions on those categories. It is updated daily, using a variety of sources, including online and hard copy. The articles represented in the Table of Contents contain in total the largest collection of citations to cases, ethics opinions, and articles on conflicts of interest available. Before using these materials, please read the "Ground Rules for Using this Site." Includes Special Page for Corporate Law Departments.
---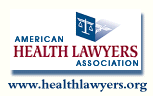 American Health Lawyers Association Home Page
---

Fletcher Allen Healthcare Telemedicine Seminar Home Page
---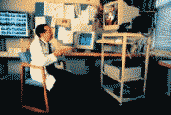 Telemedicine Program at Fletcher Allen Health Care Home Page
---

David S. Isenberg's Home Page (author of
The Dawn of the Stupid Network
)
---

Johnson-Laird Inc. Home Page
'JLI' is a registered trademark of Johnson-Laird Inc.
---
To contact the Webmaster: Via Internet Email
Copyright © 2005, Alan S. Goldberg, Boston, MA, All Rights Reserved
Last Updated: February 16, 2005