Pictures from the listing web page
The pictures below are mine, finally.
In the back of the house (west) is a ``great room'' - a single room with kitchen at one side (south), living room at the other (north) and a wall of windows (and a french door) in between (west).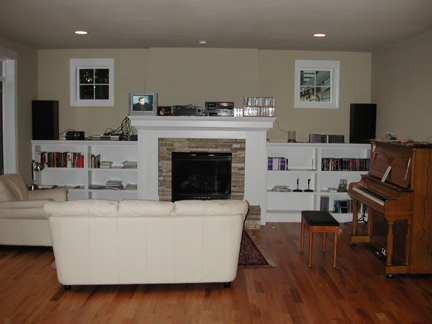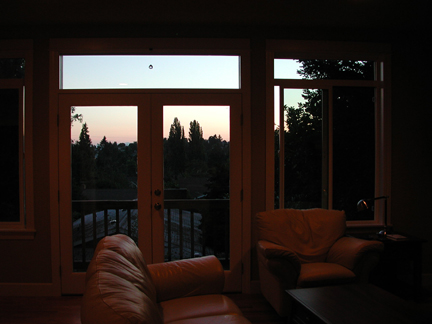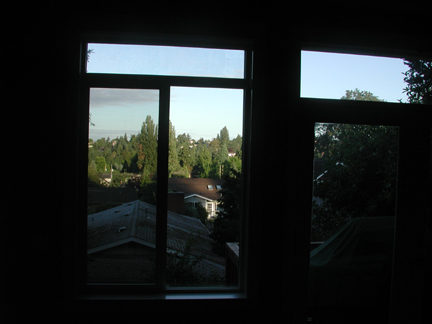 Here's the west view out the master bedroom ...
...and south-west from the master bath.